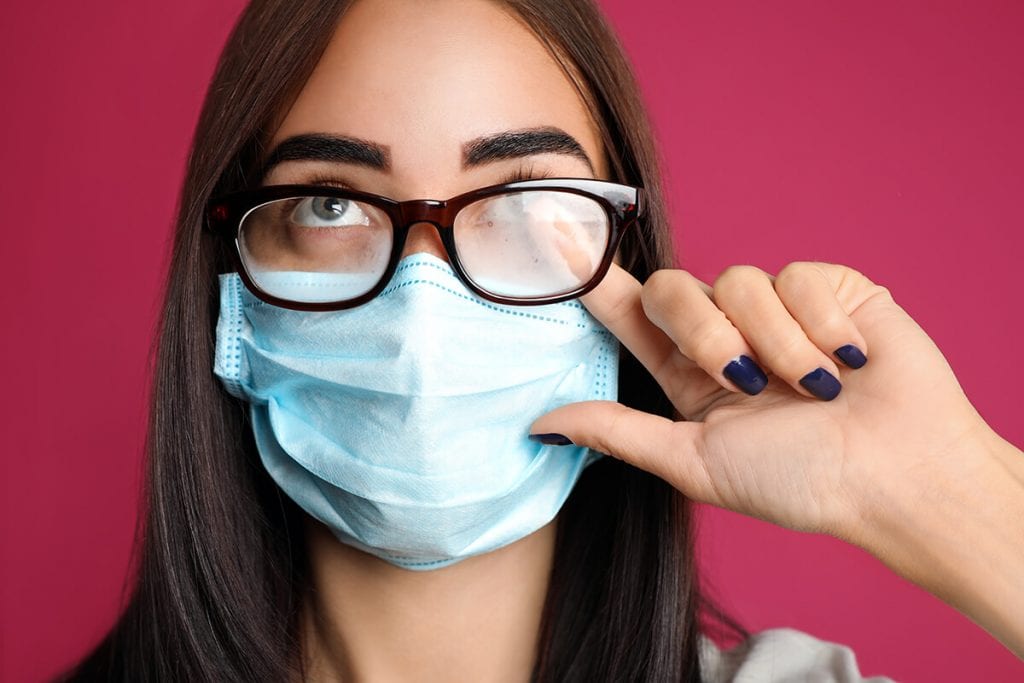 Dry Eye associated with wearing Masks
One of the things I have been recently asked more about has been whether or not masks contribute to Dry Eye. As we have no clear end of the covid 19 pandemic insight, we have all been required to wear our face covering for even longer periods of time.
One of the most common complaints about masks is that they cause glasses to fog up, a problem easily remedied by the use of our range of anti-fog sprays, wipes and cloths. You may also like to consider contact lenses as an option.
A less well-known, but increasingly common complaint, has been that masks are causing dry eye symptoms. The purpose of the masks is to reduce the outward spread of air. However as most masks tend to fit poorly, the warm air escapes upwards passing over the ocular surface, speeding up tear evaporation and causing eyes to dry. The results can be itchy or gritty eyes as well as intermittent blurred vision. These symptoms can be exacerbated if the mask wearer is also spending long hours on a PC or working in a dry, warm or air-conditioned environment.
It is important to make sure masks are fitted properly, limit times on devices or taking regular breaks, hydrate well and blink fully.
Dry Eye if not treated may cause styes or cysts as well as blepharitis. It is important to continue wearing our masks but if you are experiencing any symptoms of Dry Eye or sore eyes please don't hesitate to contact us.